We are who we are...
To give you an idea of the range and breadth of our combined experience we have listed the key areas, main types of charity and a selection of organisations we have worked with:
National Charities: plant conservation and military
Branches of National Charities: British Red Cross, Women's Institute, Citizens Advice Bureau, Voluntary Service Organisation, Abbeyfield Society, Home-Start, Guides and scouts
Educational: pre-school , independent school, national qualification awarding body
Health and welfare: advocacy for those involved with social services, medical research, residential home for severely epileptic adults
Faith: parochial church council, missionary, youth group, retreat house, convent, appeal fund, cathedral, military Christian
Other: village hall, museums
We have worked for multiples of many of the above key types of charities
The faces behind the names...
Hover over the green underlined words, phrases or acronyms for a technical explanation or what is actually meant. Click on other underlined words to go to that particular page.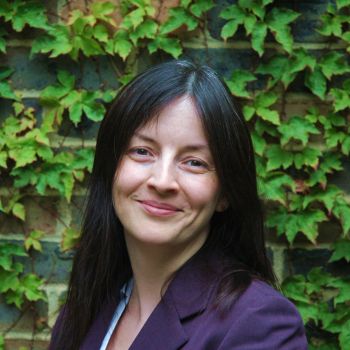 Frances Wilde |
FCCA

|

MBA (OPEN)

|

DChA

Director

Frances completed her accountancy training with a top 25 practice in Guildford and has since reached over 20 years experience in the field. She spent more than 8 years working for Ward Williams in Weybridge, ultimately as their Technical Director.

As well as working with corporate clients including large multinational groups, Frances has spent a significant proportion of her time looking after the specialist needs of charities, pension schemes and housing associations. She was one of the first people in the UK to be awarded the Chartered Accountants' Post Graduate Diploma in Charity Accounting.

She understands the characteristics of myriad charitable objectives including detailed knowledge of parochial church councils. Frances is also interested in helping less well funded charities improve their financial management. She hosts the Linkedin group Charity Finance and Governance UK and is currently working with a London University researching bookkeeping and introductory accounting qualifications for those working in charity finance.

In her spare time Frances is learning electric guitar and is due to start further post-graduate study related to the voluntary sector in Autumn 2009.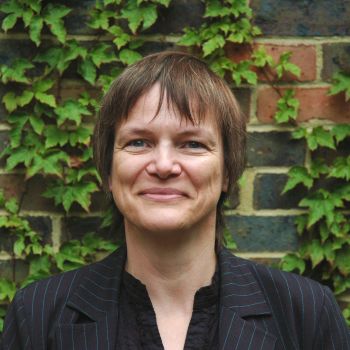 Linda Dunford |
FCCA

|

CTA

Consultant

After starting her financial career in banking and then the finance department of a Hampshire hospital, Linda has worked in accountancy and audit practice for nearly 20 years.

Her working experience ranges from very small to 'top 50' sized practices. At present she works as a general practitioner, although her Chartered Tax Advisor status means that there is a strong emphasis on the calculation and mitigation of tax for her clients.

Linda has always been involved with charities. She takes a close interest in all areas of service to ensure a consistently good quality of care. As well as charities Linda works with clubs and Industrial and Provident Societies. She provides voluntary accountancy support to a number of organisations with causes close to her heart.

Linda is a keen supporter of Portsmouth FC and is learning bass guitar.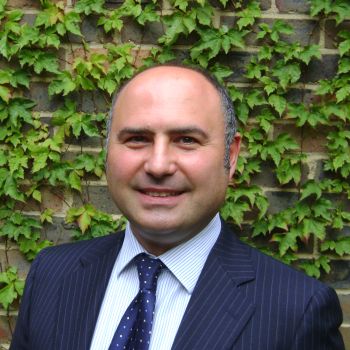 Salvatore Dilena |
BA (Hons)

|

ACA

Consultant

Salvatore completed his qualification as a chartered accountant with a top ten firm and has over 10 years experience in the accountancy profession.

His audit and business advisory experience extends to a wide range of commercial entities and charitable organisations. As part of his audit and assurance role at Smith & Williamson he was a member of the Learning and Development team where he designed and presented internal technical training courses for audit and accountancy.

He now runs a Weybridge based practice providing audit, accountancy and business advisory services to a growing portfolio of clients. Salvatore is a regular supporter of the children's charity READY.

In his 'ever diminishing' spare time he enjoys cycling, golf and skiing. He is also a qualified P.A.D.I. rescue diver and enjoys sailing.
Thanks where thanks are due...
We are a fresh approach to providing accountancy, audit and associated services to organisations who's success is not measured in terms of financial profit. If not unique, we are certainly unusual and would not be where we are without the support and encouragement of others who we would like to thank…credit where credit is due. Authors and musicians often thank those who have been instrumental in the completion of a book or album, we think it is only right for us to recognise those who have helped to make something very special.
Ward Williams - for being the best accountancy practice that Frances has worked for in the last 20 years,and for showing great generosity of spirit in encouraging and supporting the development of Warner Wilde.
Friends, clients and work colleagues - those who have been as excited as we are, giving feedback on the website, providing links to suppliers and contacts for developing the practice. You know who you are.
Jon – for developing a great website, doing a fantastic job of translating a hand-drawn vision into a fantastic showcase for Warner Wilde's services and culture.
All of our partners - for being part of our vision and for understanding that the sum is greater than the value of individual parts